Prof. Dr. Frans Hinskens (Meertens Institute & Radboud University, Netherlands)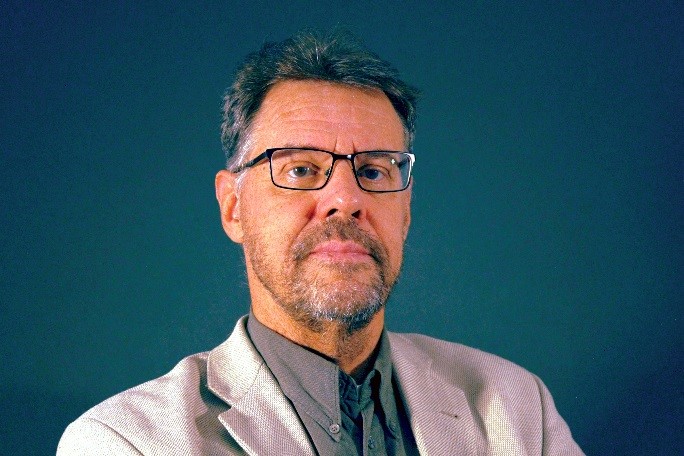 Frans Hinskens was trained at the universities of Utrecht and Amsterdam (UvA). He taught sociolinguistics and phonology at the university of Nijmegen, where he defended his PhD-thesis in 1993. In 1996-1997 he was a visiting professor at the department of Linguistics at Ohio State University. From 1998 till 2002 he was chair of the Department of Dutch at the university of Leipzig. At present he is a senior research fellow at the Department of Variation Linguistics at the Meertens Instituut (KNAW) and professor of Language Variation, Contact and Change at the Radboud Universiteit Nijmegen.
In 1998 he was one of the founders of the International Conference on Language Variation in Europe (ICLaVE) and he is a member of the international scientific committee of the conference. In 2006 he was the main founder of the book series Studies in Language Variation, published by Benjamins, which he edits with Peter Auer (Freiburg, G) and Paul Kerswill (York, UK).
He is co-editor of Variation, change and phonological theory (with Roeland van Hout and Leo Wetzels, 1997), of Dialect Convergence and Divergence across European Borders (with Jeffrey Kallen and Johan Taeldeman, 2000), of Dialect Change. The Convergence and Divergence of Dialects in Contemporary Societies (with Peter Auer and Paul Kerswill, 2005), of Afrikaans. Een drieluik (with the late Hans den Besten and Jerzy Koch, 2009) and of Language and Space: Dutch (with Johan Taeldeman, 2013). He has published in journals such as Nederlandse Taalkunde, Folia Linguistica, Linguistics, Lingua, Journal of Germanic Linguistics and Journal of Linguistic Geography. He has also published overview chapters in the recent Handbook of Dialectology (Charles Boberg et al. eds, 2017) and The Handbook of Historical Linguistics, Volume II (Richard Janda et al. eds, to appear 2019).
Dr. Sabine Kirchmeier (Danish Language Council, Denmark)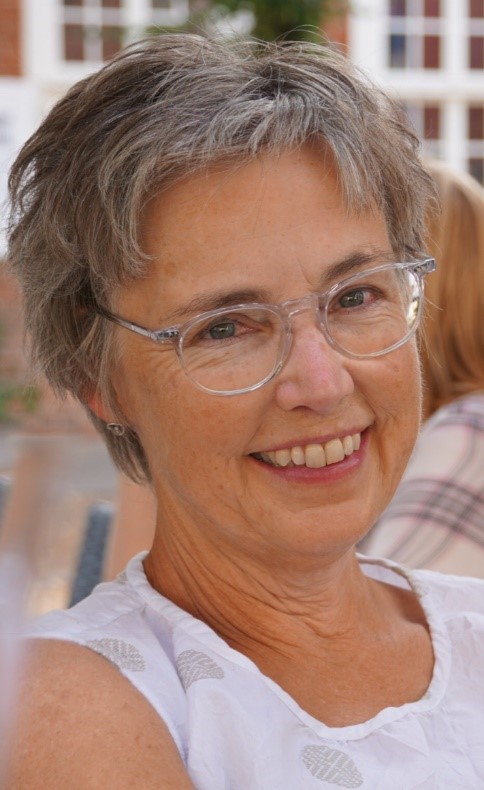 Dr. Sabine Kirchmeier (born on October 3rd, 1955 in Hannover, Germany) graduated from the University of Copenhagen in 1987 with a master in Danish and a BA in German language and literature. From 1987 to 1992 she worked as a researcher and project manager at EUROTRA, the European research and development programme on machine translation. At the same time, she studied computational linguistics. From 1992 to 1994 she held a Ph.D. grant at the University of Southern Denmark (Odense), and received a Ph.D. in linguistics and computational linguistics in 1995 on a study of the valency and argument structure of Danish verbs and nouns. In 1995 she worked at CBS (Copenhagen Business school) where she became assistant professor in 1995, associate professor in 1998 and was head of the department of computational linguistics and head of the study programme Master of Language Administration (MLA) from 1999 to 2006. From 2006 to 2019 she was director of the Danish Language Council and from 2009–2013 she was also head of Nordic Language Coordination under the Nordic Council of Ministers. She is now working as international advisor for the Danish Language Council.
Since 2009 Sabine Kirchmeier has been vice president of EFNIL (European Federation of Institutions for National Language) and since 2011 she has been the project manager of EFNIL's European Language Monitor (ELM). Currently, she is the chairman of the language technology committee under the Danish Ministry of Culture. Since 2014 she has been the national anchor point of the European Language Resource Coordination Project (ELRC).
Sabine Kirchmeier's research covers language policy, language change, language technology, corpus linguistics, Danish morphology, syntax and lexical semantics, and dependency grammar. Her current focus lies on the development of European languages in the digital age and on the need for high quality language resources for language technology and AI-applications.
Prof. Dr. Ari Páll Kristinsson (The Árni Magnússon Institute for Icelandic Studies, Iceland)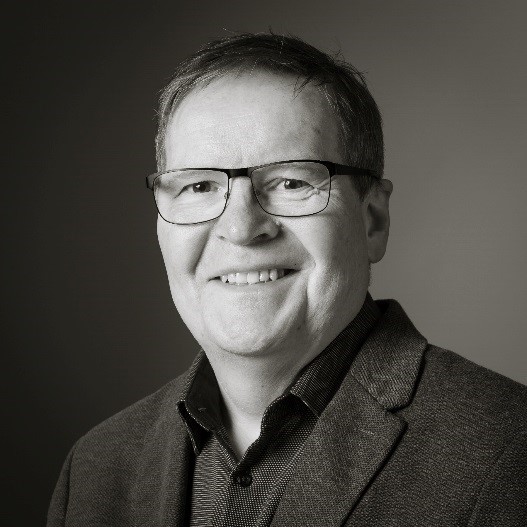 Ari Páll Kristinsson, born in Iceland in 1960, holds a PhD in Icelandic Linguistics from the University of Iceland. His studies were in part conducted at universities in Norway and the USA.
Kristinsson is Research Professor, and Head of Language Planning Department, at the Árni Magnússon Institute for Icelandic Studies, in Reykjavík. The institute operates in close cooperation with the University of Iceland.
In 1996–2006, Kristinsson was director of the Icelandic Language Institute, which at that time was the secretariat of the Icelandic Language Council. In 2006, the institute was amalgamated with 4 other institutions to form the present Árni Magnússon Institute for Icelandic Studies.
In 1993–1996, Kristinsson was Language Consultant at the Icelandic National Broadcasting Service, RUV.
Between 1984 and 2018, he has, at the university's request, occasionally taught more than 20 courses in Bachelor and Master Programs at the University of Iceland.
Other former responsibilities include the following: Chairman of the Icelandic Place Names Council (1998−2006), Vice Chairman of The Language Council for Icelandic Sign Language (2011–2015), Chairman of the Icelandic Linguistics Society (2013−2015, and 1995–1997), Member of the Board of The Nordic Institute in Finland (2000−2006), Chairman of a Consulting Committee for the Arrangement of Icelandic Language Tests for Citizenship Applicants (2008−2010), Member of the Icelandic Language Council (1993–1996), Editor of Málfregnir (Language News) periodical (1997−2005), Editor of peer-reviewed linguistics journal Orð og tunga (Word and Language) (2015−2018).
For a list of selected publications by Kristinsson, see https://english.arnastofnun.is/page/starfsmenn_en&personID=1006101&batch=1.
Kristinsson's recent research projects include investigations into speaker evaluation of different features of Icelandic language use in different text genres (Kristinsson & Hilmarsson-Dunn 2015, 2013); language ideologies (Kristinsson 2014, 2013, 2012, Kristinsson & Hilmarsson-Dunn 2012); language management (Kristinsson 2014, 2012, Hilmarsson-Dunn & Kristinsson 2013, 2010); language choice in the academia and at HEIs (Kristinsson 2014, Kristinsson & Bernharðsson 2014); and comprehension of legal language (Kristinsson et al. 2018).
Kristinsson's 2017 book Málheimar. Sitthvað um málstefnu og málnotkun (Worlds of language. On language policy and language use) (University of Iceland Press, Reykjavík) is on Icelandic sociolinguistics in general and language policy and management in particular, in the light of general models and theories.
Prof. Dr. Birutė Klaas-Lang (University of Tartu, Estonia)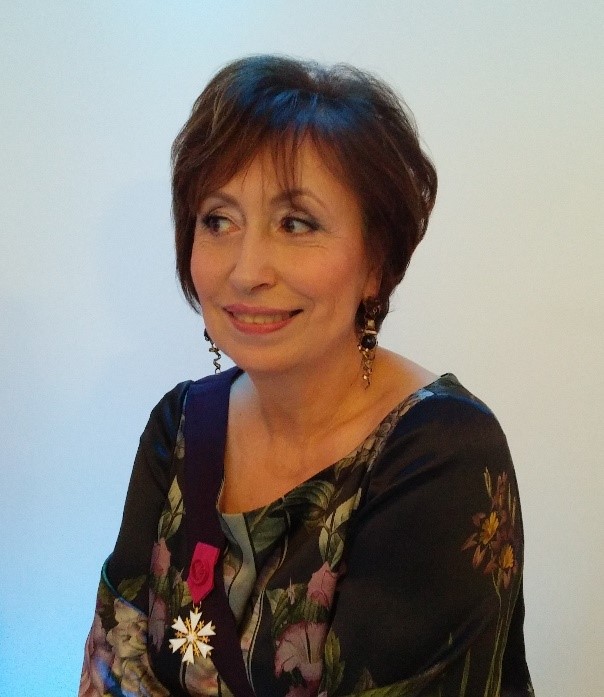 Birutė Klaas-Lang is the Professor of Estonian as a foreign language at the University of Tartu and the Head of the department for Applied Linguistics. Graduated 1981 from University of Tartu with cum laude diploma, PhD since 1988. Her research centres on language contacts, areal linguistics, typology, language policy and planning. Klaas-Lang is the Head of the Foreign Studies Council of the Estonian Language and Culture at the Ministry of Education and Research. Klaas-Lang is one of the authors of Estonian Language Development Strategy 2004–2010 and 2011–2017. She was the Head of Estonian Language Council 2005–2017 and Vice-Rector of University of Tartu 2005–2010, visiting Professor of Estonian at the University of Helsinki 2012–2016. Birutė Klaas-Lang is the Honorary consul of Lithuania from 2004.
Dr. (HP) Rita Miliūnaitė (Institute of the Lithuanian Language, Lithuania)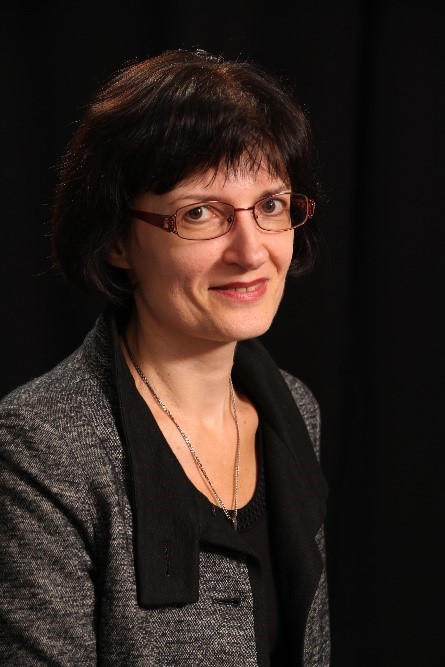 Dr. (HP) Rita Miliūnaitė [1] (born in 1963 in Rokiškis, Lithuania) is a senior research fellow at the Research Centre of Standard Language at the Institute of the Lithuanian Language.
In 1986 Rita Miliūnaitė graduated from the Vilnius University after studies of Lithuanian language and literature. In 1992 she attained the degree of PhD on Humanities (Philology) (The Fundamentals of Standardization of Modern Lithuanian Grammar). In 2009 passed the habilitation procedure on Humanities at Vytautas Magnus University (Lithuania) Theoretical and Applied Aspects of The Codification of Standard Lithuanian. Since 1991 Rita Miliūnaitė works at the Institute of the Lithuanian Language (Vilnius).
Her main interest lies in the fields of sociolinguistics (language variability, language planning, language attitudes, language prestige), normative linguistics (theory of standard language, theory of language norm, theory of codification), and internet linguistics. These fields are represented by three monographs: Lietuvių kalbos gramatikos norminimo pagrindai (The Fundamentals of Standardization of Modern Lithuanian Grammar) 2003; Dabartinės lietuvių kalbos vartosenos variantai (Usage Variants of Modern Lithuanian) 2009; Kalbos normos ir jų savireguliacija interneto bendruomenėje (Language Norms and Their Self-regulation in The Internet Community) 2018; the study Ką manote apie nepriesagines moterų pavardes? (What Do You Think About Non-suffixed Femail Surnames?) 2013 and more than 40 articles in peer-reviewed journals. Rita Miliūnaitė is the editorial board member of scientific journals Bendrinė kalba (Standard language) and Terminologija (Terminology). She also is the author of the book Apie kalbą ir mus (About Language and Us) and digital recourses The database of the Lithuanian neologisms, Vietovardžių žodynas, Lietuvių kalbos naujažodžių tartuvas, the website kalbosnamai.lt, etc. and four educational computer games.
In 2012–2017 Rita Miliūnaitė was a member of State Commission of the Lithuanian Language and now is the expert of three sub-commissions of this Commission (Lexis, Grammar, Language policy).
[1] Photo by Audrius Zavadskis.
Prof. Dr. Irena Smetonienė (Vilnius University, Lithuania)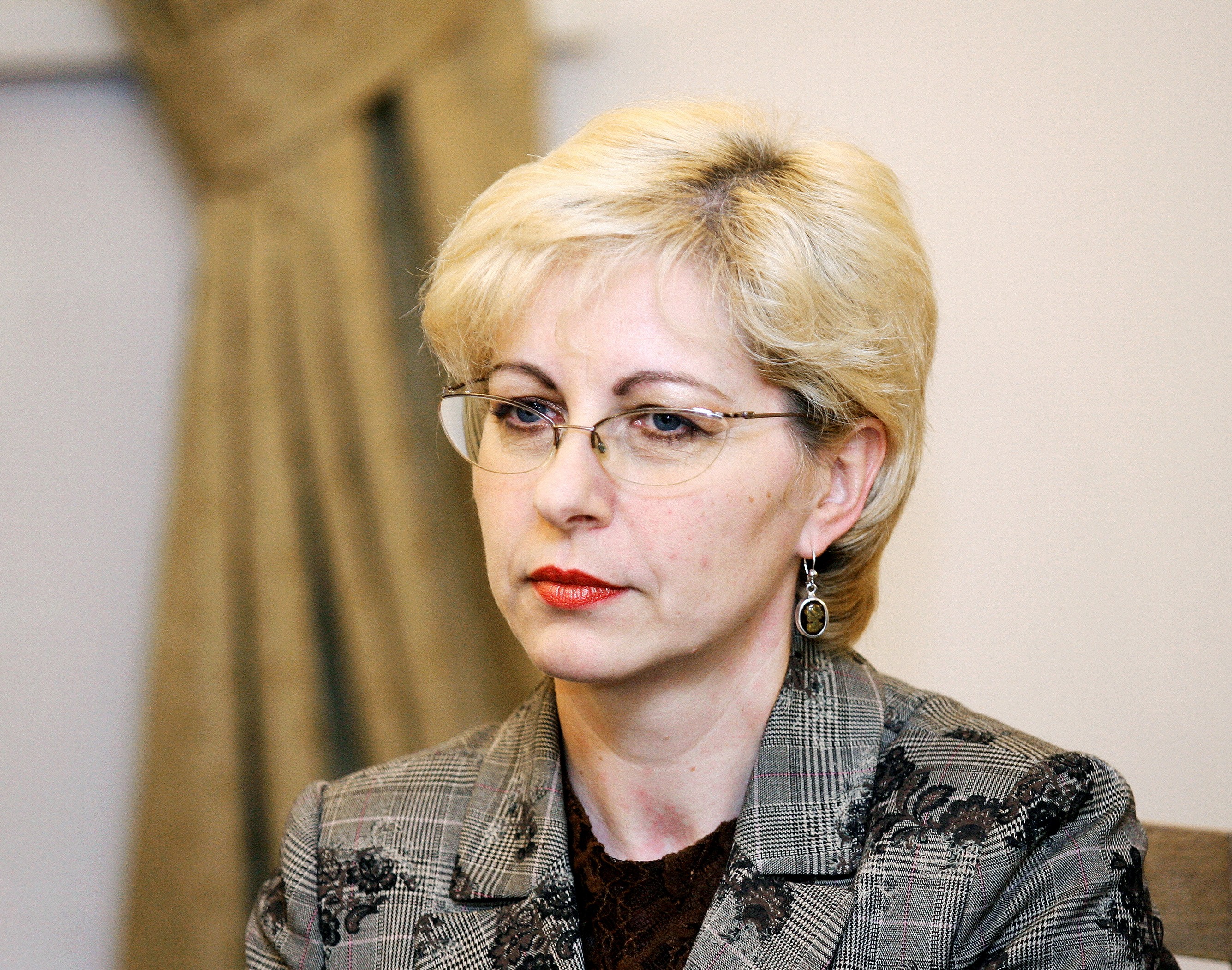 Prof. Dr. Irena Smetonienė (born on January 20, 1961 in Šilalė's district, Kaltinėnai) graduated from Vilnius University in 1986. Between 1986 and 1989 she was teaching at school in Kaunas. From 1986 to 2002 she worked as the editor-in-chief in the Lithuanian National Television, later – as the head of the Department of Language Culture. While working in television and radio, she prepared the following programmes: The Word, Our Language, Our Alphabet Book, Respect the Word, The Mother Tongue and others. At the same time, she worked as a lecturer at Vilnius Pedagogical Institute and Vilnius University. She was the chairperson of the State Commission of the Lithuanian Language from 2002 to 2012. In 2001, she defended the PhD thesis entilted The Style of Auditory Advertising. Since 2015 she has been a professor at Vilnius University.
Her research focuses on rethoric, stylistics, practice and theory of language standardization, language policy and ethnolinguistics. She is an author of more than 30 scientific papers and more than 20 science popularization papers. In 2009, she published the monograph Advertisement… Advertisement? Advertisement!, while in 2017 – the co-authored monograph Values in the Lithuanian worldview (together with K. Rutkovska and M. Smetona). Besides, she is an author of the textbooks for university students and secondary schools: Pronunciation and accentuation exercises for journalists (2010) and Mass media language and style. Pronunciation and accentuation. Part I (2014), The Lithuanian Language for the 5th grade (2016) and The Lithuanian Language for the 6th grade (2017).
Smetonienė compiled the collection of papers Current trends and problems of stylistics (2013). She is the editor-in-chief of the refereed journal The Lithuanian language. She regularly gives public lectures, presents her research findings in national and international conferences as well as in radio and television.