___________________________________________________________________________________________________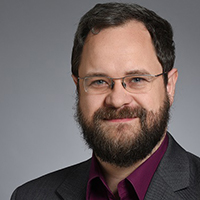 Assist. Prof. Dr. Christian Chiarcos, J. W. Goethe University in Frankfurt am Main (Germany)
Christian Chiarcos is Assistant Professor of Computer Science at Goethe University Frankfurt, Germany, and heading the Applied Computational Linguistics group. In 2010, he received a doctoral degree on Natural Language Generation from the University Potsdam, Germany, he subsequently worked at the Information Sciences Institute of the University of Southern California (ISI/USC), before joining Goethe University in 2013. His research focuses on semantic technologies and the innovative application of semantic technologies in language technology and digital humanities. Specific interests cover computational discourse semantics (machine reading), language resource interoperability and the study of low-resource and historical languages. As a computational linguist, Christian Chiarcos explored Linked Data from the perspective of language technology and contributed to the emergence of a community at the intersection of both areas: He has been co-founder of the Open Linguistics Working Group of the Open Knowledge Foundation (OWLG), he is chair of the W3C Community Groups Ontology-Lexica and Linked Data for Language Technology, he initiated and co-organized long-standing series of scientific events (workshops, conferences, summer schools, datathons) on Linked Data in Linguistics and the accompanying development of the Linguistic Linked Open Data cloud.
___________________________________________________________________________________________________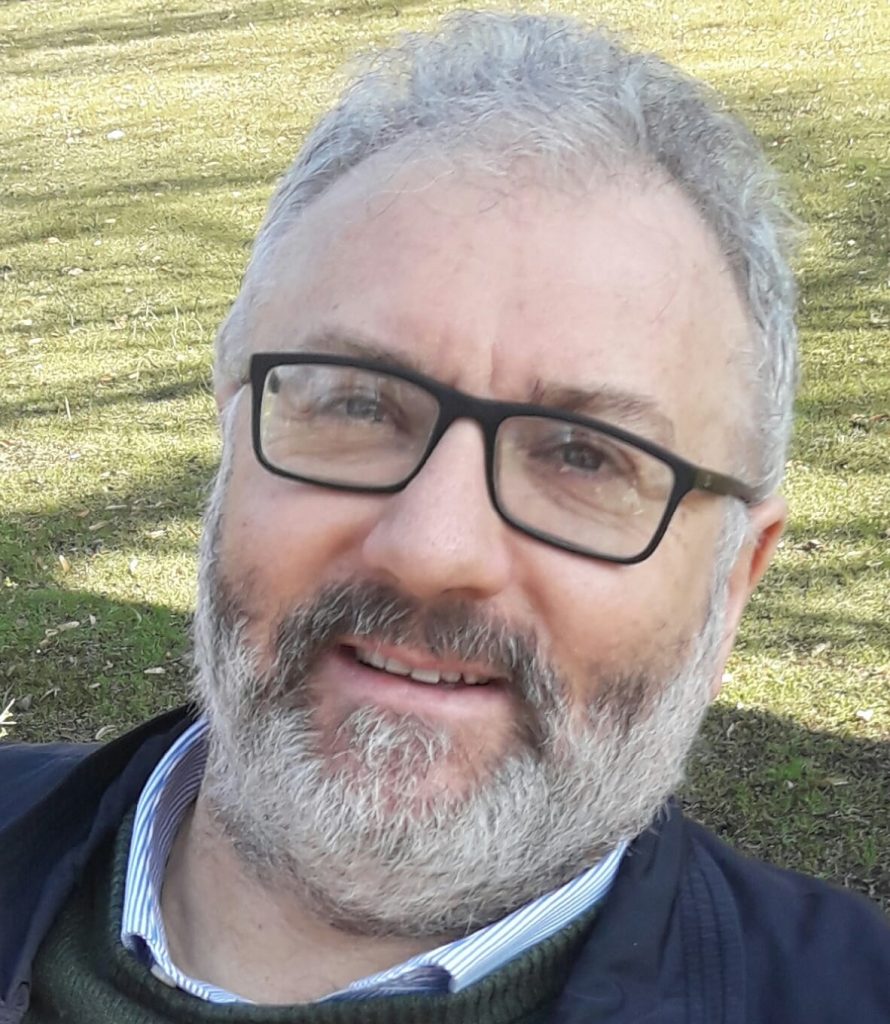 Prof. Dr. Pierluigi Cuzzolin, University of Bergamo (Italy)
Pierluigi Cuzzolin (1959) graduated from the University of Pavia in 1985. In 1991 he received his PhD in linguistics, with a dissertation on a problem of historical syntax in Latin. His PhD dissertation was published in 1993 under the title Studio sull'origine della costruzione dicere quod: aspetti sintattici e semantici. From 1992-1999 he was Assistant Professor of Linguistics at the University of Pavia, from 1999-2005 he was Associate Professor at the University of Bergamo, where he has been Full Professor of General and Historical Linguistics since 2005.
His main interests are historical linguistics, linguistic typology and linguistic theoretical models. He has mainly written about Indo-European, Ancient Greek and Latin, the Celtic languages, but also about the Slavic languages, and Semitic (Arabic and Maltese).
He was the representative for Italy in the International Board of Greek Linguistics (2016-2018) and is Co-editor-in-Chief of the Journal of Latin Linguistics, published by de Gruyter.
He is member of the Istituto Lombardo di Scienze, Lettere e Arti, of the Centro di Studi Filologici e Linguistici Siciliani, and of the Academia Europaea.
___________________________________________________________________________________________________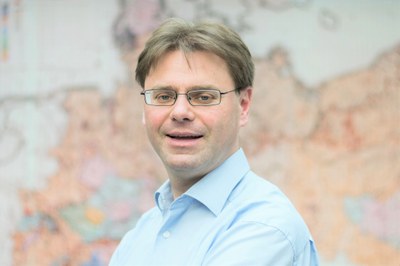 Prof. Dr. Jürg Fleischer, University of Marburg (Germany)
Jürg Fleischer (1974) graduated from Zurich University in 2000, specializing in German Studies, Russian Linguistics and General Linguistics. His PhD dealt with preposition stranding and related phenomena in the German dialects (2003). Research scholarships allowed him to complete a project on Western Yiddish at Columbia University in New York (2002–03), and he spent three years conducting research on Old High German syntax at the Humboldt University of Berlin (2004–2007). Since 2007 he has held a position as full professor of Historical German Linguistics at the University of Marburg. Since 2010 he is vice director of the Forschungszentrum Deutscher Sprachatlas Marburg. His interests include dialects studies, especially aspects of dialectal grammar, language contact, and diachronic grammar.
___________________________________________________________________________________________________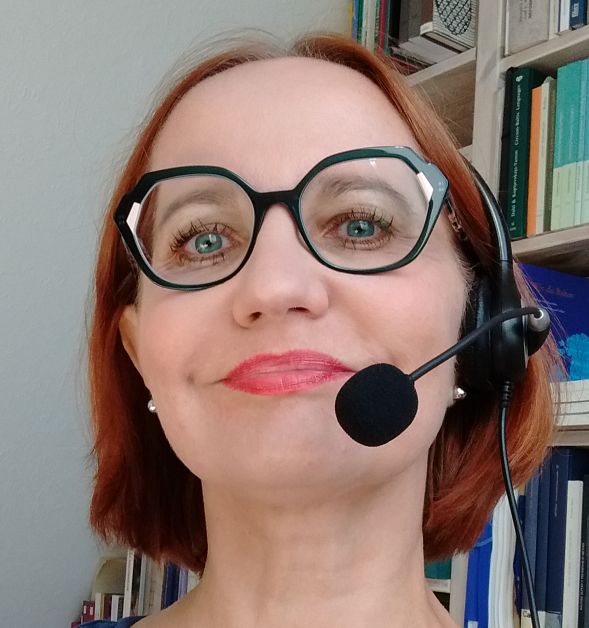 Prof. Dr. Jolanta Gelumbeckaitė, J. W. Goethe University in Frankfurt am Main (Germany)
1993 she graduated from Vilnius University (Lithuanian and Classical Philology). 1994-2001 she taught Latin at Vilnius University. 1992-2008 worked at the Institute of the Lithuanian Language. Since 2005 she has been teaching empirical linguistics at the Institute for Comparative Linguistics at the J. W. Goethe University in Frankfurt am Main; from 2015 leads the Baltic Linguistics study program; extraordinary professor (2018). Research interests: Baltic studies, Lithuanian studies, Old Lithuanian language, historical syntax, textology, text philology. She is heading the following projects on Old Lithuanian Corpus: SLIEKASS, CorDon, The Postil Time Machine. Lithuanian Science Prize for Lithuanians Abroad (2013).
Prepared the first critical edition of the Wolfenbüttel Postile, wrote comments (book Die litauische Wolfenbütteler Postille von 1573 2 vol. 2008). Another important work is Linksnių ir prielinksnių konstrukcijų sintaksė Jono Bretkūno Biblijos Evangelijoje pagal Luką (The Syntax of Inflectional and Prepositional Constructions in the Bible Gospel of John Bretkun according to Luke, 2002).
___________________________________________________________________________________________________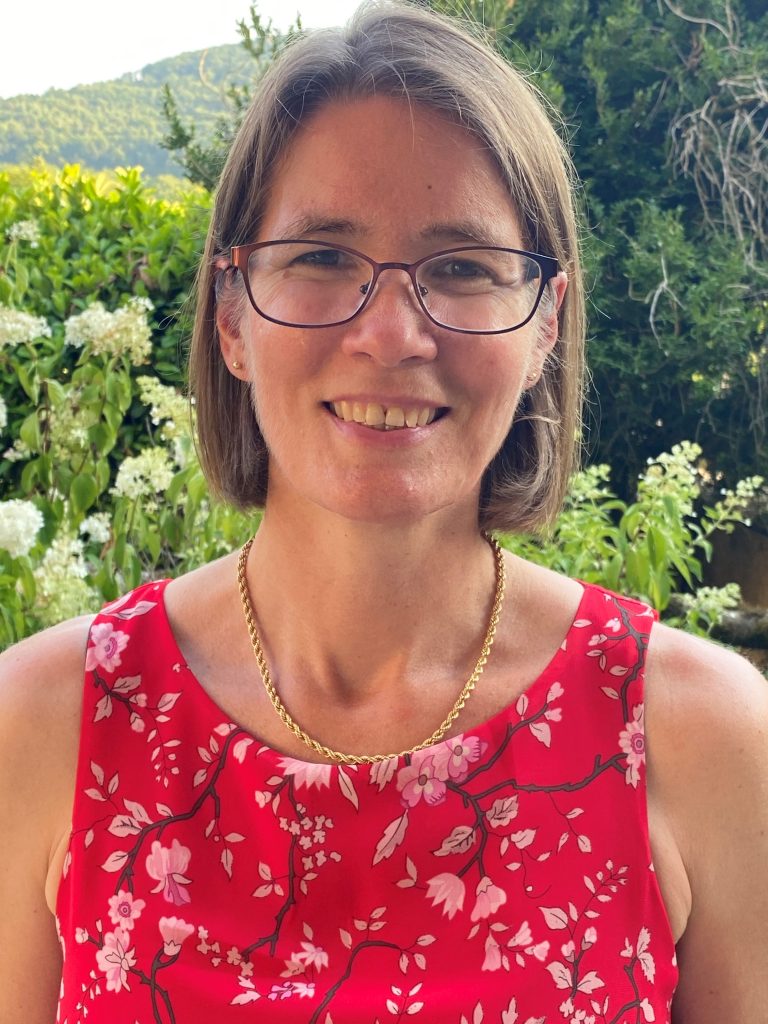 Prof. Dr. Nicola McLelland, University of Nottingham (UK)
Nicola McLelland is Professor of German and History of Linguistics at the University of Nottingham. Her interests include the past and present of language standardization, includes how it relates to grammar-writing and lexicography. As part of a four-year AHRC-funded project Multilingualism: Empowering Individuals, Transforming Societies (2016-2020, www.meits.org_), she co-led the research strand Standard languages, norms and variation: comparative perspectives in multilingual contexts. Her recent publications include Language standards and variation in multilingual contexts: Asian perspectives (2021, co-edited with Hui Zhao, with open access introduction) and Multilingual perspectives on language standards, variation and ideologies, a special issue of Journal of Multilingual and Multicultural Development 42.2. including her open access introductory article, "Language standards, standardisation and standard ideologies in multilingual contexts" (pp. 109-124).
___________________________________________________________________________________________________